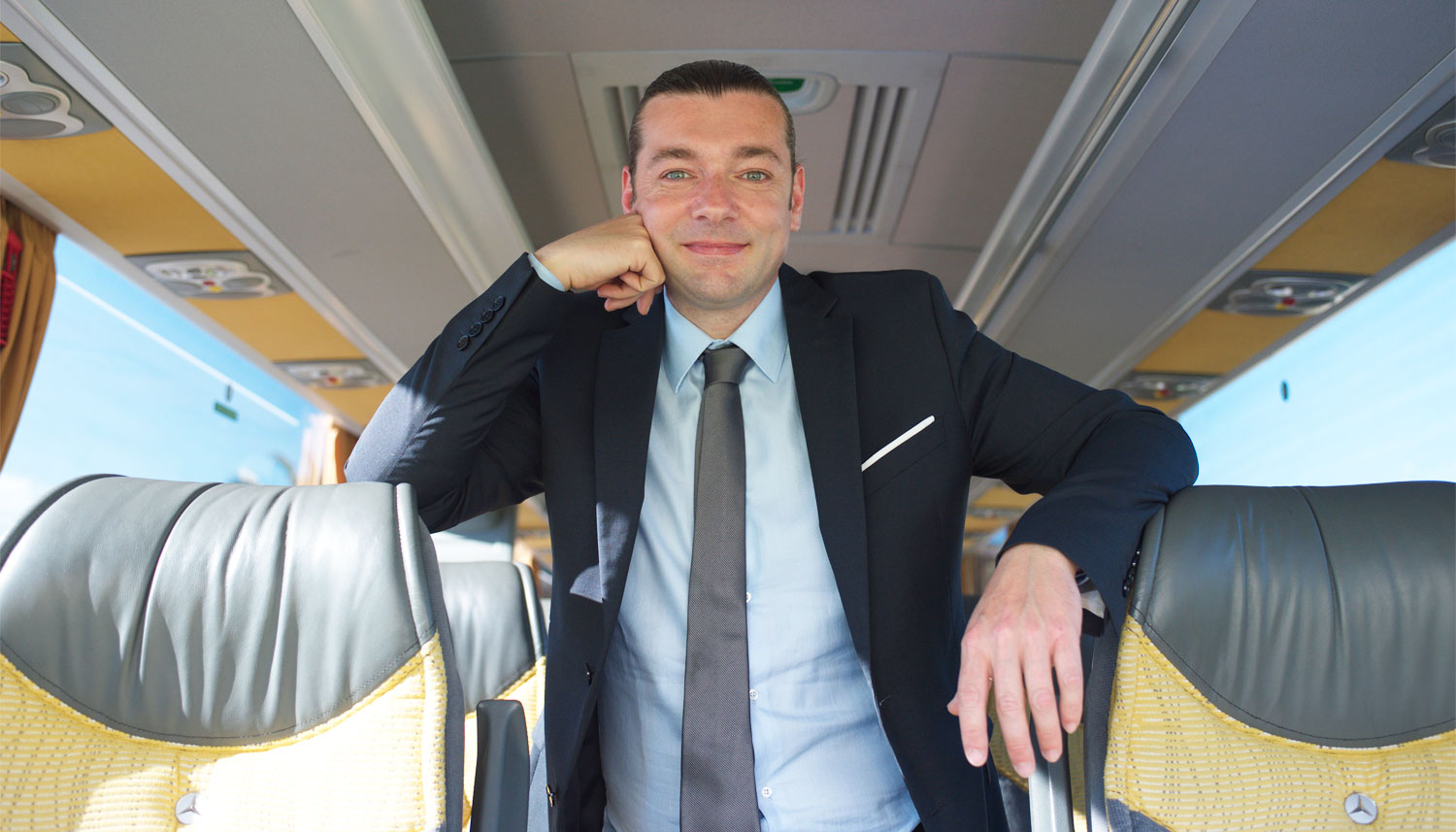 LongariBUS: tourist bus and driver for hire
in the Italian and French Riviera
LogariBUS is not just the usual agency hiring out tourist buses with drivers:: we have the passion for this job, as for more than ten years we have taken you to the destination, thanks to a catalogue of services tailored to every need.
Who we are: a story of 10 years of experience and the
love of driving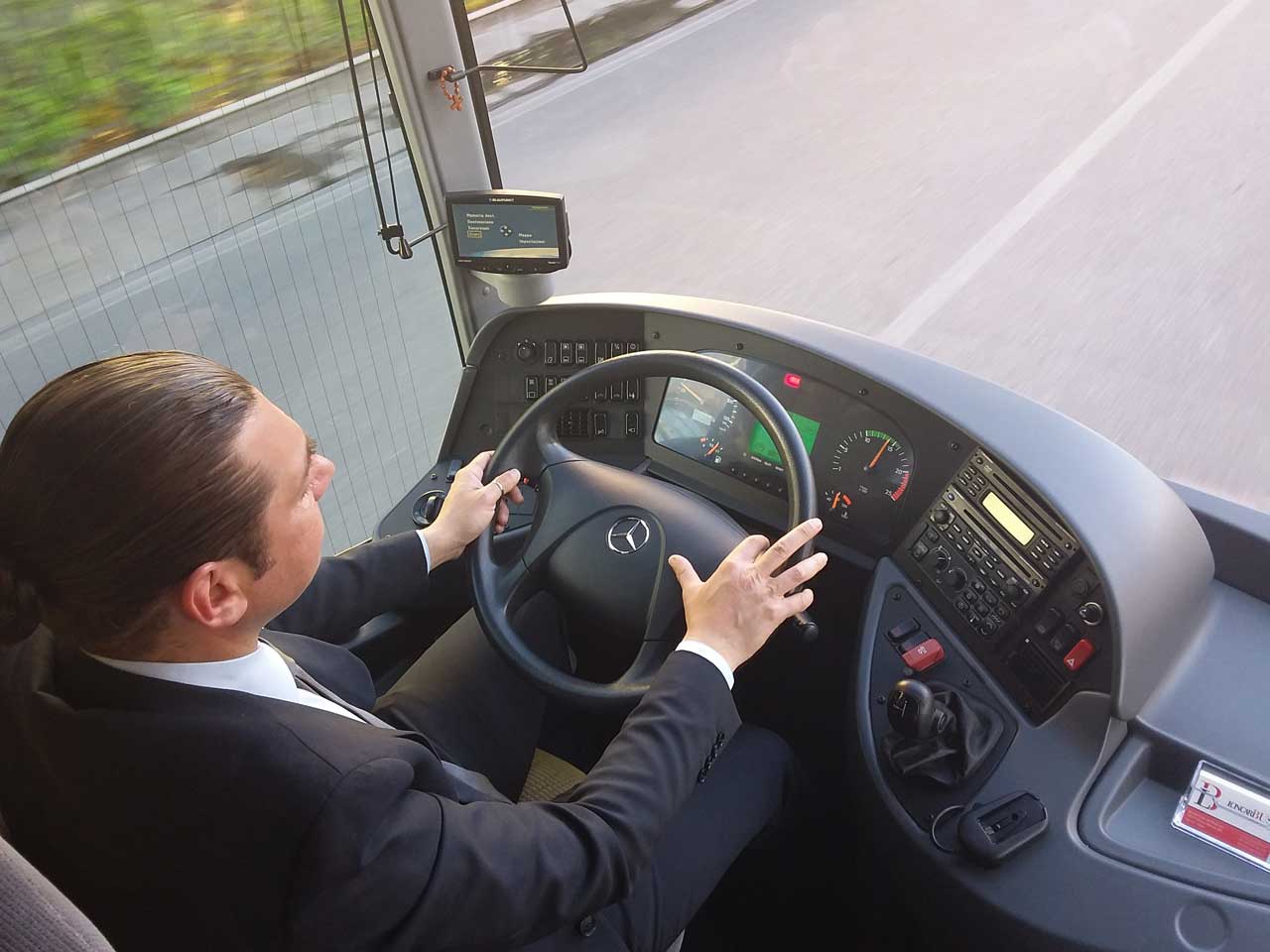 LongariBUS is an agency that hires tourist bus and driver in Liguria.. We are here thanks to the passion of Manolo Longari, a driver with more than ten years of experience in the role, that decided to put together a new venture to offer you his knowledge.
Manolo, originally from Umbria, for many years has worked as a driver of coaches, and has taken many groups of tourists, students, sporting teams to destinations all over Europe. Thanks to his collaboration with a large agency in Rome he has matured a long experience taking tours nationally and internationally. Since 2011 he has lived in Liguria where, following his passion, he has driven for several companies who hire coaches, allowing him to acquire an in-depth knowledge of the marvels, be it beauty spots of the North of Italy and the South of France. Now, after 10 years of experience Manolo has decided to follow his dream and to create LongariBUS, his own agency to hire a luxury coach and driver, based in Liguria, and to take people around thanks to some of the best tours in Nice, France, with day trips in the French or Italian Riviera, traveling to Santa Margherita, Portofino, Cinque Terre or the stunning French Provence, plus some stunning longer tours in other parts of Italy and Europe.
WHERE WE ARE: LIGURIA, THE BRIDGE BETWEEN ITALIAN AND FRENCH RIVIERA
Our headquarters are in Diano Marina, in the province of Imperia: situated on the western side of Liguria, our sunbathed town bridges the marvellous naturalistic and cultural parts of the North of Italy with the modern and vibrant South of France. Our tours are able to cover the best of what these areas offer, and of course we are ready to take you wherever your will to travel takes you. We are experienced in
national
and
international tours
: thanks to the Euro 5 law we can attain access to the most important Italian cities of art, and we have authorisation to travel to all the countries within the European Community. Travel with us to all the beautiful spots in the
Italian Riviera in Liguria
or enjoy some
bus guided tours in France
.
OUR PASSWORDS: SECURITY - COMFORT - RELIABILITY FOR YOUR TOURIST BUS EXPERIENCE
Choose LongariBUS to travel safely and comfortably, trust yourselves to our driver for any enquiries: the satisfaction and safety of our passengers is our number 1 priority.
We will take you to destinations with our touring coach complete with all comforts, respecting at the same time the laws regarding passengers and driver safety, but also that of the environment.
We are the tourist bus hiring agency that you are looking for in Liguria: come and travel with us.
Get in touch to have more information and don't forget to follow us on Facebook.