The only limit is your wish to travel!

NATIONAL TOURISM
Hire a tourist bus with personalised prices in Italy
LongariBus will take you to any destination in Italy thanks to a luxury tourist coach with prices to suit your needs.
Hire of a luxury coach with quotes made individually, depending on your needs.
Hiring a tourist bus is the most economical choice when travelling as a group, but also the most convenient to reach any destination without having to change means of transport or to face queues and delays. In collaboration with the best Travel Agencies in Liguria, we can offer you both day trips and more complex and extended excursions. No surprises: our quotes are always tailored to your needs!
TOUR AGENCIES AND TOUR OPERATORS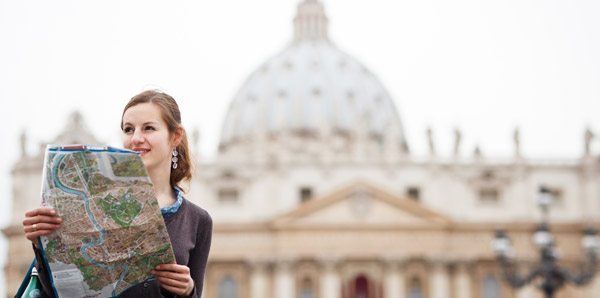 Are you an agency or tour operator looking to hire a reliable tourist coach to complete your offer? We can put at your disposal our ten years of experience in driving and hiring tourist buses, and our passion for this work. To give you accurate quotes we are always up to date with route costs, parking and ZTL, and thanks to the Euro 5 engines we can obtain very favourable rates to cities where traffic is limited. The reliability of our coach, our concern for safety and comfort, our own capabilities and experience in this field are your guarantee to the quality of our itineraries.
COACH TOURISM FOR TRAVELLING THROUGH ITALY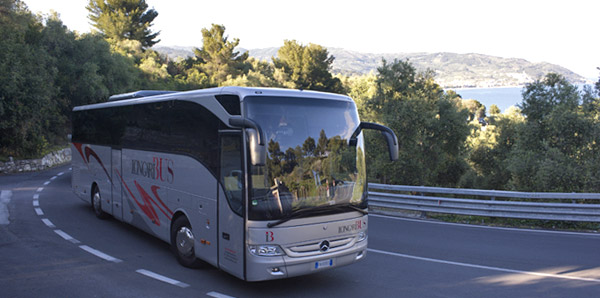 Our base is in Diano Marina, set on the beautiful coastline of Western Liguria, but we can take you anywhere in Italy: come aboard, fasten your seatbelt and let us do the rest. We are specialised in daily or longer trips in the French and the Italian Riviera: visit with us Nice, the Provence, Monte Carlo, the Ligurian Riviera and don't forget Santa Margherita and Portofino! We are available for more extended bus tours all around Italy as well.